Below are the steps for changing the PackageName in Android studio.
Lets say, I want to change package name com.mycompanyname1.data to com.mycompanyname.data.
Click setting icon from Project explorer and check the Flatten package option.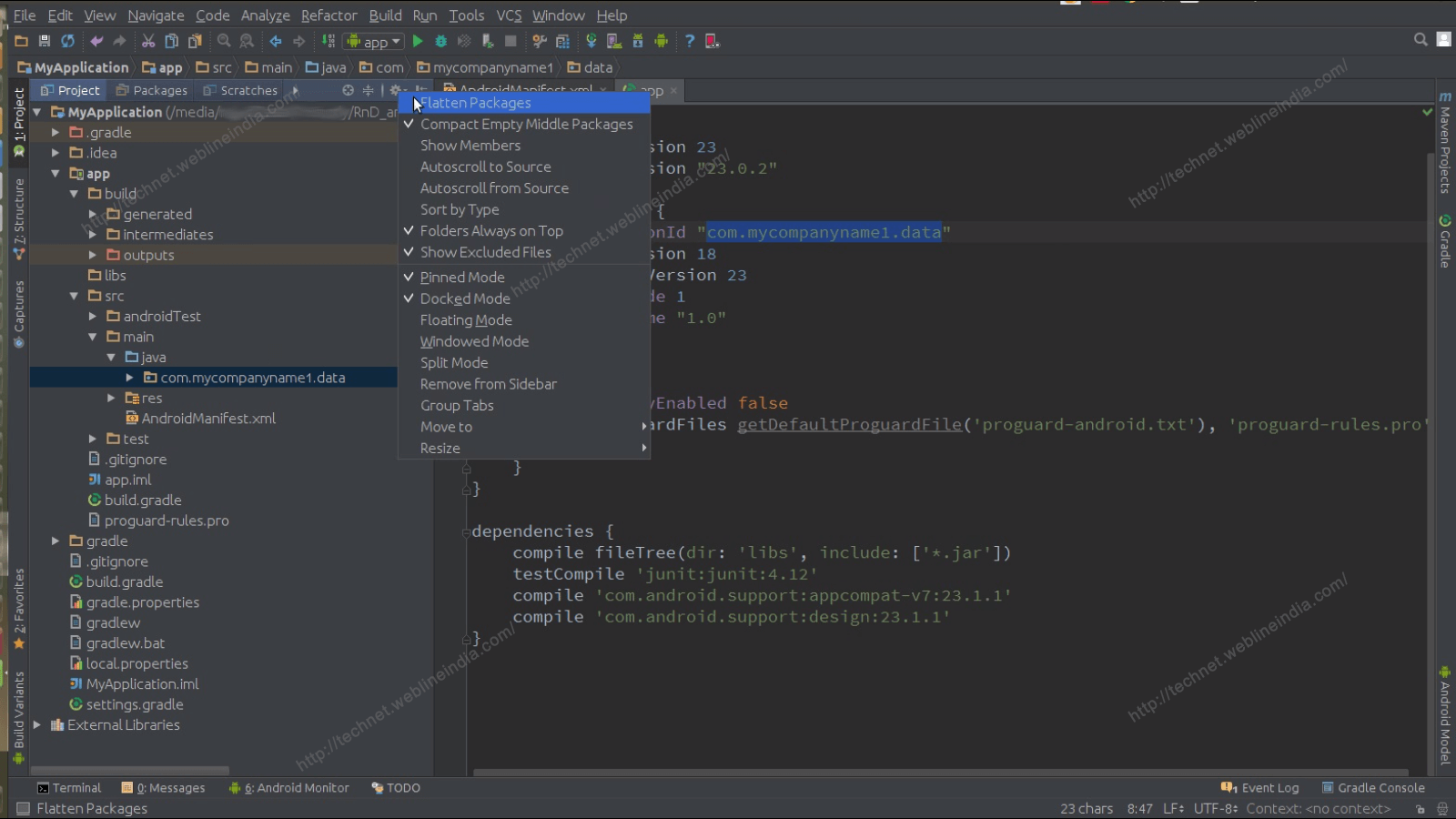 Now again click on setting option and uncheck Hide Empty Middle Packages.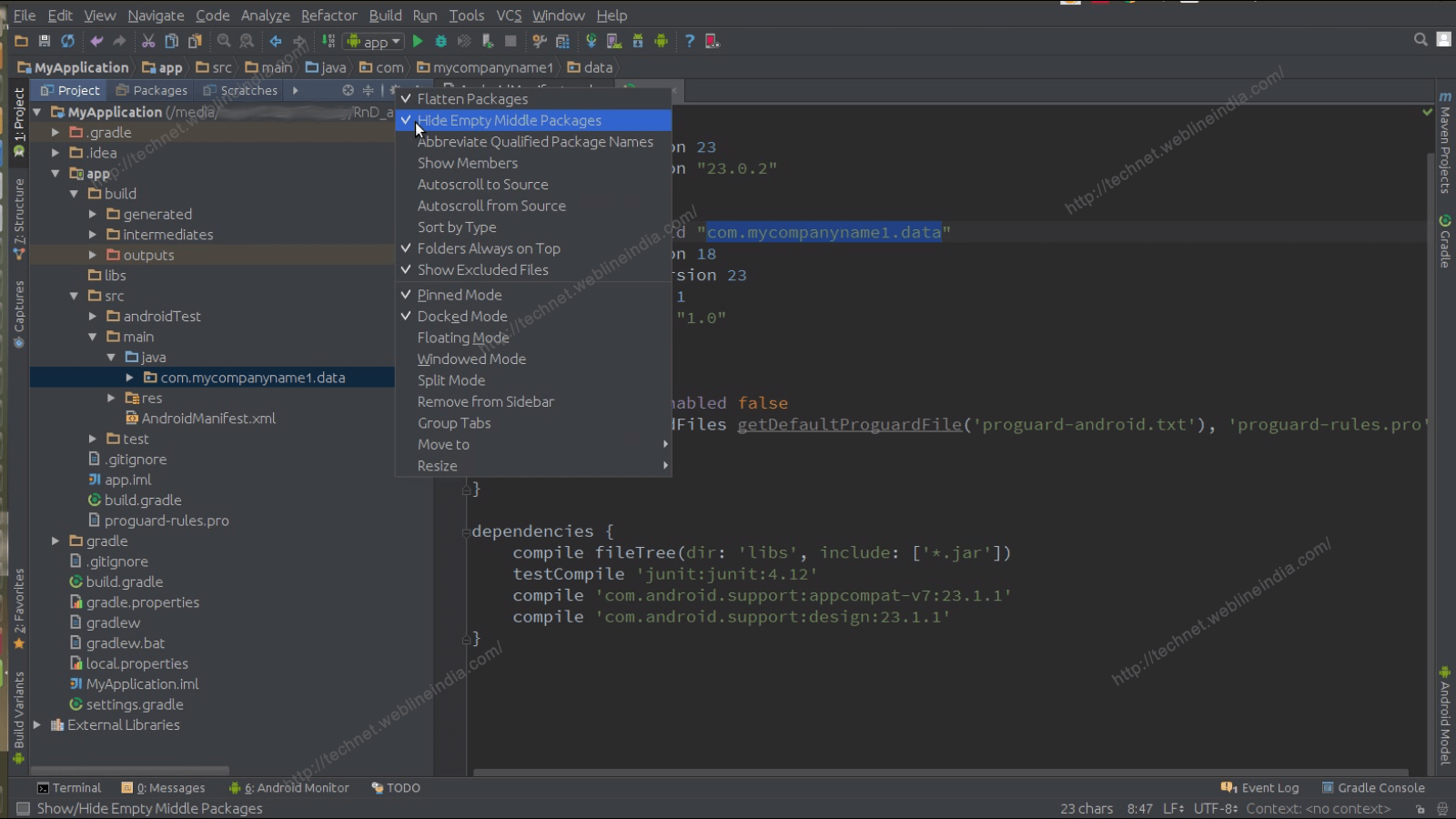 So now package name gets divided in different sub-package like com, com.mycompanyname1, com.mycompanyname1.data under java directory.
Right click on com.mycompanyname1 package name and click option Refactor->Rename option (Alt+Shift+R) then rename packagename dialog box opens up, just change the package name as you want. For current example, we changed mycompanyname1 to mycompanyname.
Click on Refactor button in dialog box.
Click on Do Refactor at bottom.
Android studio automatically changes package name in whole application except build.gradle.
Open build.gradle file under application, rename package name manually.
Now, again click on setting option and uncheck Flatten packages option.
Sync the application again and the code will be refactored according to new package.